Wire EDM
Wire EDM (Electrical Discharge Machining) is a metal removal technique using a controlled electrical current or spark erosion. The EDM machine moves a wire through the part eroding material away. There is always a gap between the part and the wire, so there is no contact and virtually no deflecting force applied to the part, which ensures greater accuracy of the finished part.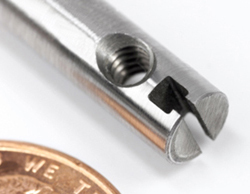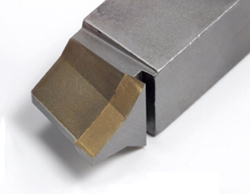 Why use wire EDM over conventional methods?
When extremely tight tolerances are required, EDM may be the preferred method. Electrical discharge machining also affords you the ability to produce intricate detail which otherwise could not be produced.