Custom Machining
Precision Machining
Stark Industrial has a history of manufacturing unique parts with superior precision machining quality. Using CNC machining techniques, parts are manufactured for a wide variety of industries - from environmental controls to fire nozzles - from aircraft manufacturing to surgical equipment. Stark Industrial utilizes a compliment of manufacturing services to take raw material through a variety of the following processes to complete a finished product: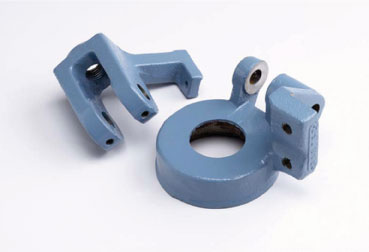 MiG and TiG welding
Induction & Torch Brazing
Materials: range from engineering plastics (nylon, torlon, ultem), steels, stainless steels, aluminums, cast irons, and high-temperature alloys.
Facility: Our facility is temperature and humidity controlled year round. The ambient shop air is also scrubbed continuously for particulates.
Quantities: We excel at low production quantities up to a few thousand pieces. We also do 1-2 piece jobs every day.
Quality Control: Stark Industrial's gage lab includes both standard and high resolution instrumentation. Hardness testing, contour tracing, and coordinate measurement (CMM) are performed on a routine basis. All instrumentation is calibrated using standards traceable to NIST.